And the type of program management—— News
Website management - Set news
It means set the up to date content of website, display in the certain position (left column or the right column)after setting, you may also input the other content, modify the title of item.
Path: Manage menu in the left side of back "Website management"→"Set news"
Click "Set news", page layout of back shown below:

Fill in title: The title filled in is the main title displayed in the "news"area.
click "Edit content", enter into the editing area shown below, you may not only edit news,but also fill in the other contents which noticeable, such as, "hot news", "news published"(shown above, if you want to set news, you must select "show", otherwise the editedcontent wont be shown in the website)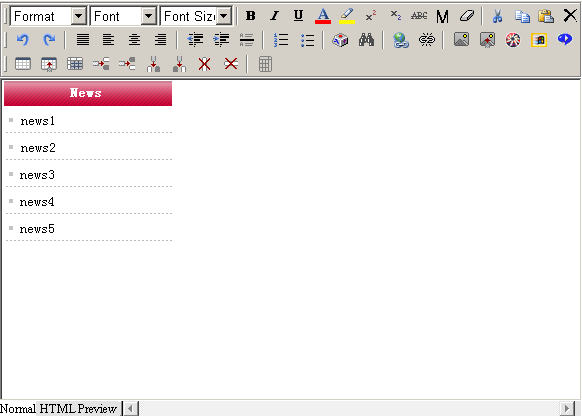 After editing the content of "news", click "submit", set "news"successfully.