And the type of program management—— Arrange item
Website management - Arrange item
It means set the sequence of item, click "arrow" to set sequence
The word "level" mentioned in the "Item manager" is arranged in different grade items.
The "sequence" is arranged in the same grade items.
Path: Manage menu in the left side of back "Website management"→"Arrange item"
Click "Arrange item", page layout of back shown below: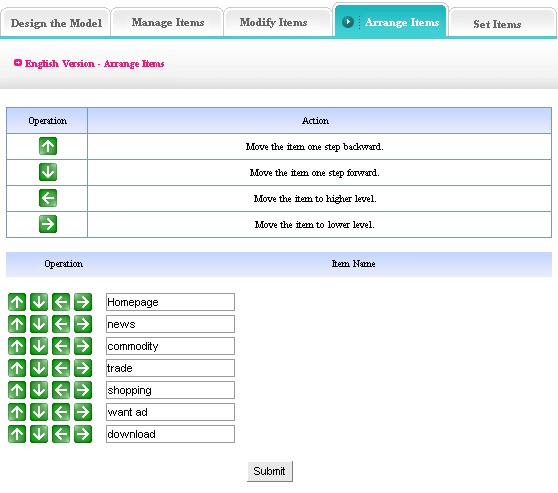 See the operation and function of "arrow" in the form above.