And the type of program management—— Set count style
Design website cover - Set count style
Count, it is the counting function, which makes you know the clicking rate of your website.
Path: Manage menu in the left side of back "Design website cover"→"Set count style"
Click "Set count style", page layout of back is shown below.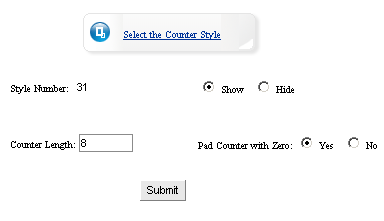 Number length: it means the digit of counter displayed in the cover, which is usually 8.
Add "0" before it: it means when clicking rate less than 8 digits. Counter display whether put "0" occupied. We usually select "Yes".
If you needn't counter, select "hide" in the page above, counter will not be displayed in the
website.
Click "Select counter style" select the counter style which you like, pop the dialog box shown below.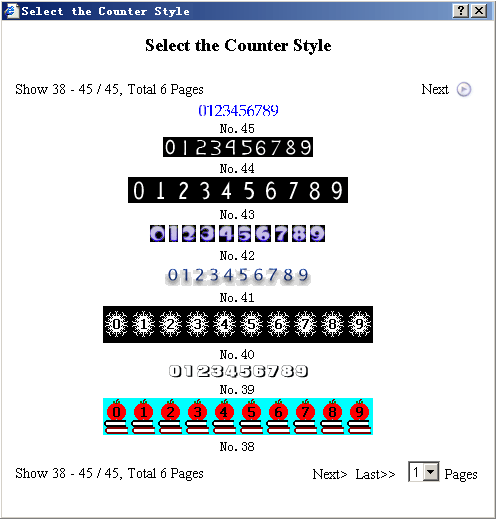 It will return to the above page layout after select, select "submit" button, set "count style" successfully.