And the type of program management—— Set model background
Design website cover - Set model background
Path: Manage menu in the left side of background "Design website cover"→"Set model background"
Click "Set model background", page layout of back shown below.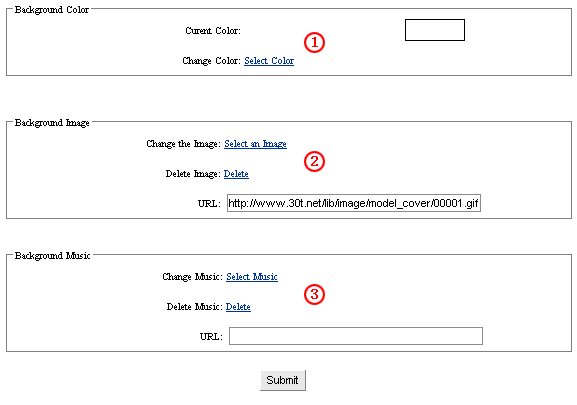 Set background color: Click "select color", pop palette, select the background color of cover page
Set background image: Click "select image", scan background image of cover page, or put into the URL of image. (note: if select background image,the background color cant display)
Set background music: Click "select music" select the background music of cover page,or put into the URL of music
The 3 functions above, make cover page vividly.