And the type of program management—— Link manager
Website management - Link manager
Link manager is websites exchange link. "Friendly link "is character link or image link. And you may select the arrange mode of friendly link, set the quantity of friendly link.
Path: Manage menu in the left side of back "Website management"→"Link manager"
Click "Link manager", page layout of back shown below.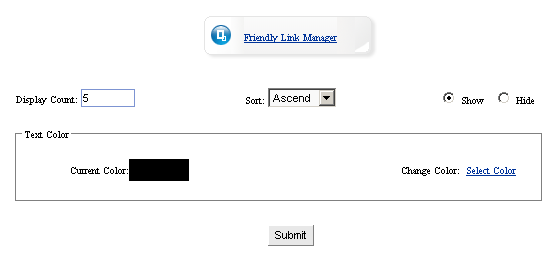 Display count: you may set the count of friendly link displayed in website
Sort: the sequence of friendly link displayed in webpage, include ascend and descend
(sorting depend on the sequence number filled in when adding friendly link)
Set whether display "friendly link"
Text color: set text color displayed when link, default color as black