And the type of program management—— Set language bar
Design website cover - Set language bar
Language bar is the selection button of multiple languages in cover page.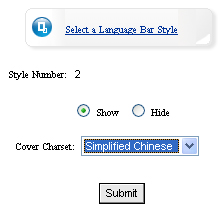 Path: Manage menu in the left side of back "Design website cover"→"Set language bar"
Click "Set language bar", back shown below.
Cover language coding means the char set of the cover. For example, the char set of the cover is English. Then the language of website cover is English.
Click "Select language bar style", pop the dialog box shown below, select the appropriate language bar style for the templates. You may also set whether display language bar.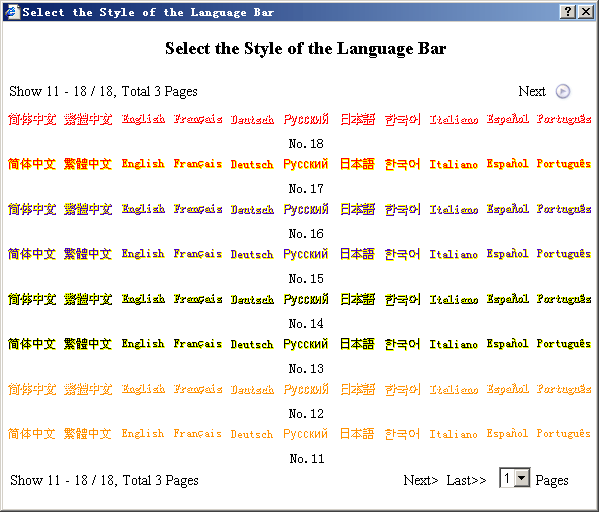 Select appropriate language bar in the dialog box, return to the upper level directly, click "submit", set language bar successfully.